ÉPK Online

Come and find ÉPK School on Facebook
www.facebook.com/epkkschool.eics.ab.ca
... And on Twitter
We are going by @EpkSchool for quick and brief "what's happening" updates from the school.
Check out our Newsletter here:
School News
A belated welcome!
Posted on

September 13th, 2018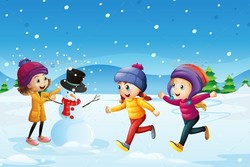 Welcome to ÉPK School! If you're returning or a first time student here we wish you a great big BIENVIENUE!
We're running a bit behind this week, but here is the newsletter for this week (you should have received it as an email, but if not please contact one of our secretaries).
Have a great (snowy) week.