School News
Allergy Aware School
Posted on

February 18th, 2016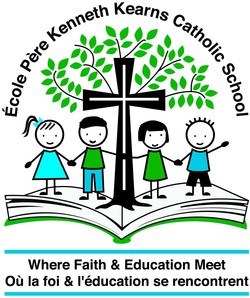 Cher Parent(s),
Our School, along with all Elk Island Catholic Schools, supports allergy aware environments where students, staff, and families share the responsibility of ensuring a safe and caring environment for all children. 
Due to several severe food allergies in the school this year, specifically nut allergies, we ask that families be considerate and supportive by avoiding the sending of food with nuts or nut products in them. 
In fostering the care and responsibility of all members of our school community, particularly those with allergies and their classmates, we acknowledge that education is key to developing consistent habits with regard to hand washing, food preparation, food sharing and other areas of food management that limit as much as possible the risks of cross-contamination that can occur via doorknobs, desktops, or playground equipment. 
In order to ensure that students with life-threatening nut/peanut allergies feel comfortable and have the opportunity to be a part of and not excluded from special prizes, food, and parties within the school setting, we ask that students and parents do to the best of their ability make sure that all food items are nut free. We do not allow students to share food, and home baked items for classroom parties or other special events should not contain nuts or peanuts. 
As an inclusive caring Catholic community, we want to ensure that teachers, students, parents, administrators and any other people affiliated with the school have the information, procedures and support needed to a successful educational experience for everyone in our collective care.
Yours in Christ,
École Père Kenneth Kearns Catholic School Leadership Team
Mme Pamela Gravelle                                                           Mme Lucille MacPherson
Directrice/Principal                                                    Directrice Adjointe/Assistant Principal
Originally Posted Feb. 9, 2015