ÉPK Online

Come and find ÉPK School on Facebook
www.facebook.com/epkkschool.eics.ab.ca
... And on Twitter
We are going by @EpkSchool for quick and brief "what's happening" updates from the school.
Check out our Newsletter here:
School News
English Book Fair
Posted on

March 17th, 2016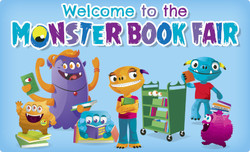 Join us in the library this week as we celebrate literacy with a book fair. Scholastic Canada is providing us with all sorts of things to spend our money on. (*Unfortunately* it's not just books)
Up to 60% of the profits from the book fair will come back to the library in the form of new books from Scholastic.
The book fair will be open during school hours (but not during lunch and/or recesses) and during 3-Way-Conferences in the evening as well.