School News
ÉPK Connection - May 28- June 1, 2018
Posted on

May 28th, 2018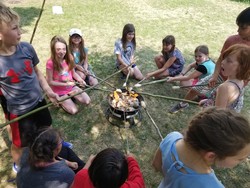 Wow! The last week of May already!  Here comes June!
ÉPK Connection for May 28 to June 1, 2018
I miss posted last week's newsletter on our website... So here it is.
Welcome back! Wow! Wasn't that an amazing long weekend! And the temperature doesn't seem to be dropping this week! (Send water bottles, non-aerosol sunscreen, and school appropriate clothes on/with your child(ren) this week!)
Please come to Tuesday night's School Council meeting to meet ÉPK's principal (Mme Julie Lafrance) for next year.