ÉPK Online

Come and find ÉPK School on Facebook
www.facebook.com/epkkschool.eics.ab.ca
... And on Twitter
We are going by @EpkSchool for quick and brief "what's happening" updates from the school.
Check out our Newsletter here:
School News
ÉPK Weekly - Dec. 11-15, 2017
Posted on

December 11th, 2017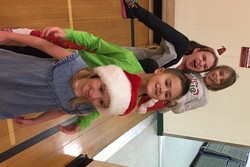 It's here! The week of the Advent Celebrations! Can't wait to hear all the songs that will be sung! (check out the previous blog about the Celebrations for more information.)
So here's the weekly newsletter with what else is happening this week.