ÉPK Online

Come and find ÉPK School on Facebook
www.facebook.com/epkkschool.eics.ab.ca
... And on Twitter
We are going by @EpkSchool for quick and brief "what's happening" updates from the school.
Check out our Newsletter here:
School News
ÉPK Weekly - Jan. 15-19, 2018
Posted on

January 15th, 2018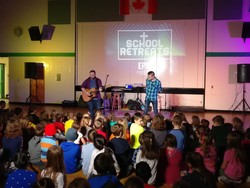 We're not quite as busy as last week, and the weather seems to be improving (although anything is better than -35C right?). But still lots of learning and fun going on at ÉPK this week.
Newsletter for Jan 15-19, 2018