ÉPK Online

Come and find ÉPK School on Facebook
www.facebook.com/epkkschool.eics.ab.ca
... And on Twitter
We are going by @EpkSchool for quick and brief "what's happening" updates from the school.
Check out our Newsletter here:
School News
ÉPK Weekly - June 5-9, 2017
Posted on

June 5th, 2017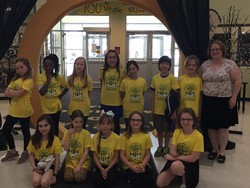 Wow, we've made it to the last month of school. We've made lots of good memories, learned lots of new things, and had lots of fun this year. To keep it going this week is a busy week, and there are lots of opportunities for new memories and learning.
ÉPK Weekly for the week of June 5-9, 2017