School News
Faith Day featuring Face2Face Ministries
Posted on

January 25th, 2017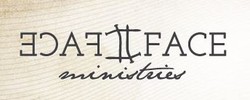 Friday, January 27, 2017
Our overall theme for this year is "The Moment". Throughout the day we will be doing different activities, games, songs, and talks that explore and open up the truth that God is with us in every moment and that we should respond to that gift with prayer and thanksgiving. We will teach the school-wide call-and-response of "God is here - All the time"
With our youngest grades, we will be going on an adventure seeking out a treasure. On this adventure, we will constantly be reminded that God is right there with us by using the prayer - "Thank you God for being here, help me know that you are near!" We will then discuss how our whole life is an adventure and that God is with us always as we seek the treasure of Heaven!
Schedule:
8:47 - 9:40 Assembly ** All students are asked to wear school colours AND their Ceinture Fléchée. All parents are welcome to join us in the gym as we gather in faith to start our day.
9:40 - 11:35 group sessions.
11:35 - 12:20 Lunch
12:20 - 2:10 group sessions (with a 10-minute recess at 1:15)
2:20 - 3:00 Assembly to recap and finish the day. Parents are welcome to come and watch.
Group sessions include: 
Adoration - Chapel
*students are asked to bring a small rock for an activity in this session*
What does your faith mean to you?
God is our rock...expand. Draw a symbol or a word on a rock that represents this. A basket will be at the foot of the altar for the rocks. Explain these rocks will be used to build an altar at CLS.
Saints - Flex Room/Library
St. Teresa of Calcutta
Nature Walk - Library/Flex Room
Mindful of What God is saying to us, prayer is having a conversation with God.  God is with us, and he made all things.  Let us go outside into God's creation and be grateful for His presence and all that He has provided to us.
Prayer walk