ÉPK Online

Come and find ÉPK School on Facebook
www.facebook.com/epkkschool.eics.ab.ca
... And on Twitter
We are going by @EpkSchool for quick and brief "what's happening" updates from the school.
Check out our Newsletter here:
School News
Nov. 20-24, 2017
Posted on

November 20th, 2017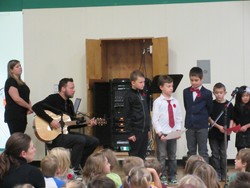 Welcome back! Hopefully, everyone is ready to learn after a well-deserved break from school. 
Here's what's happeing at ÉPK this week:
Nominations for the 2018 Prime Minister's Awards for Teaching Excellence and for Teaching Excellence in STEM will be accepted until January 12, 2018. Nominate a teacher today! 
Faith, French, Family!
La Foi, Le Français, La Famille!