ÉPK Online

Come and find ÉPK School on Facebook
www.facebook.com/epkkschool.eics.ab.ca
... And on Twitter
We are going by @EpkSchool for quick and brief "what's happening" updates from the school.
Check out our Newsletter here:
School News
Oil Kings Anthem Singers
Posted on

February 14th, 2018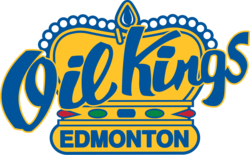 Here is some important information for those singing at the Oil Kings game on Family Day (Feb. 19). All tickets (for those who ordered) should be in backpacks today (Feb. 14).
3:00pm - Roger Place doors open
3:15pm - Meet on concourse outside section 216 (National Anthem Meeting Point)
3:30pm - Oil Kings representative will escort you backstage to rehearse
4:00pm - On the ice to sing O'Canada