ÉPK Online

Come and find ÉPK School on Facebook
www.facebook.com/epkkschool.eics.ab.ca
... And on Twitter
We are going by @EpkSchool for quick and brief "what's happening" updates from the school.
Check out our Newsletter here:
School News
One to One Devices
Posted on

May 25th, 2017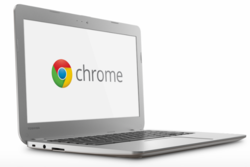 Grade 3 & 4 families:
With the successful implementation of the One to One technology program, EICS is excited to enter into the next phase of the initiative.  During Phase 2,  we will continue the leasing program for those who have participated in the 2016/17 program as well as for those students entering grade 4 in the 2017-2018 school year. To lease for the entire year, it will be $65 per student unless you would like to buy-out the chromebook for $120. If you would like to continue with the leasing program, please indicate so on Powerschool by Friday,  June 19th.
As well this year, we will continue to work with Staples for the 2017-2018 school year to provide options for purchasing your own device which includes full technology support.  We were successful in partnering with Staples to create practical and very affordable support packages to support students and parents with their technological needs. We are renewing this partnership due to the success of it from the 2016-2017 school year.  They were able to help familiarize users with their device, troubleshoot issues, as well as provide IT support. For more information about the Staples Package, please click here:  https://www.eics.ab.ca/programs/learning-technologies
For more information about the EICS One to One initiative, please visit the Learning Technologies page at  https://www.eics.ab.ca/programs/learning-technologies or speak with your school directly.