ÉPK Online

Come and find ÉPK School on Facebook
www.facebook.com/epkkschool.eics.ab.ca
... And on Twitter
We are going by @EpkSchool for quick and brief "what's happening" updates from the school.
Check out our Newsletter here:
School News
Welcome to 2018
Posted on

January 8th, 2018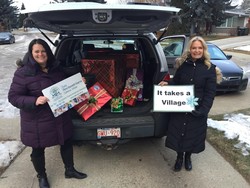 Here we go the second half of the school year is about to start (we have a few days to the actual halfway point, but who's counting?). We were all so happy to see smiling faces this morning.
Here is our Newsletter for this week.
PS: Don't forget to dress warmly this week. We go outside for recess until -27C so make sure your child is prepared to be outside.