Back to all posts
Posted on:
3 Way Conferences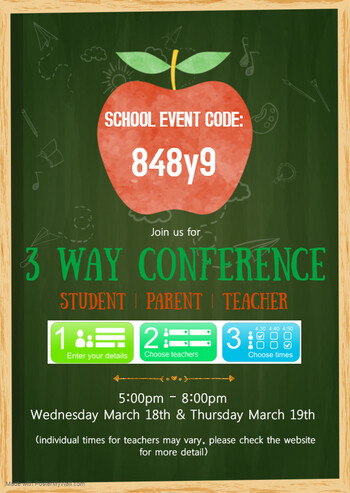 Three-Way Conferences, which include face-to-face conversations between your child, the teacher and parent(s), centered on learning, are vital checkpoints in assessment and learning success. Conversations guided by evidence of learning and a celebration of progress as well as goal setting for future growth are fundamental for continued growth and success.
Student/Parent/Teacher Conferences will be held from 5:00pm – 8:00pm on Wednesday March 18th and from 5:00pm – 8:00pm on Thursday March 19th (individual times for teachers may vary, please check the website for more detail)
You can now book interviews at times that suit YOUR FAMILY BEST.
Please go to www.schoolbookings.net  and follow these simple instructions.