Back to all posts
Posted on:
Carnaval & L'Épluchette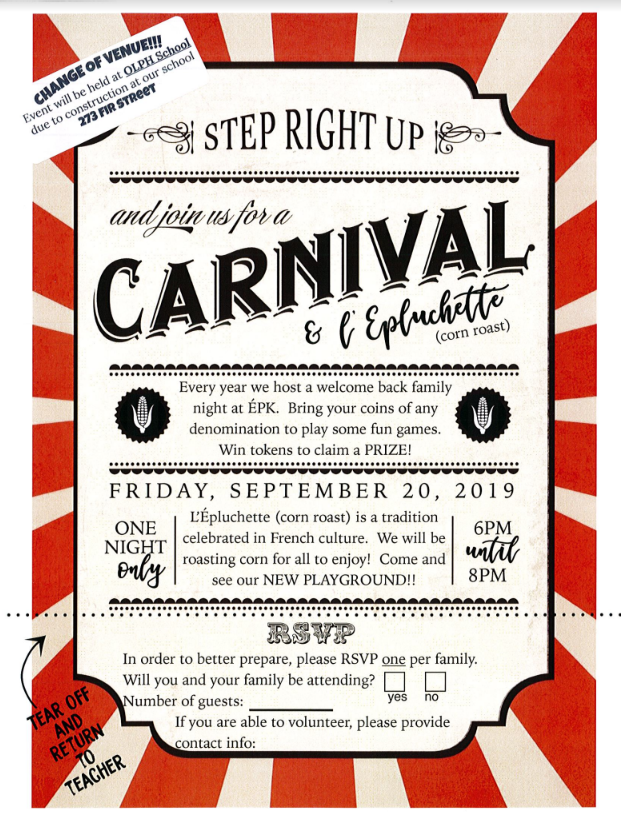 Parent Council is planning a Carnaval & Épluchette night on Friday, September 20th. 
Every year we host a welcome back family night at ÉPK. Bring your coins of any denomination to play some fun games. Win tokens to claim a PRIZE! 
L'Épluchette (corn roast) is a tradition celebrated in French culture. We will be roasting corn for all to enjoy! 
CHANGE OF VENUE!
The event will be held at OLPH School (273 Fir Street) due to the construction taking place at ÉPK.
Please remit the bottom of the letter sent home to the school as soon as possible so that Parent Council can better prepare for the evening. Please contact parent council (epkparentcouncil@gmail.com) if you are willing to volunteer at the event.