New Playground Project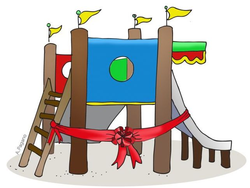 Dear Parents,

As you may have heard, our two west playgrounds are up for replacement from Strathcona County. As partners in this project, we are being asked to form a committee of parents who will work with the county on the design of the new playground and to support the project through a fundraising effort in order to be able to add some extra's to our new playground. Ideally, we would like to raise $20,000 before next September and apply for a matching grant through the Alberta Government to access $40,000 to make our playground the best we can!
The new playground is slotted for development during the summer of 2019 with an anticipated opening in September 2019. We would need a two-year commitment from parents on this committee. 
We hope to see you then!
EPK School Council