Call For Volunteers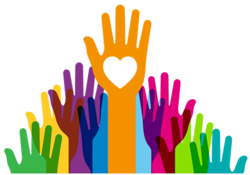 Many hands make a light load.
Inclement Weather Policy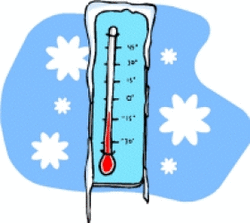 From the EICS Transportation Department
Phone: 780-449-6480    Fax: 780-449-6481
Notes for riding and alternate bus
The Transportation Office is requesting that parents refrain from sending a note giving permission to their child to ride another child's school bus. The buses within the Hamlet of Sherwood Park, Fort Saskatchewan, and Camrose are almost at capacity and your child may not be permitted to board their friend's bus. Thank you.
Bus delays/cancellations
The Transportation Department communicates bus delays and cancellations on the EICS website and via the SynreVoice call out and email system. Please ensure your phone numbers and emails are correct at the school.
Parents
Registering Your Child
Follow the link to Elk Island Catholic School Division for all the information you need on registering your child - including online transportation registration.
Why Choose Elk Island Catholic Schools?
Elk Island Catholic Schools (EICS) is a place for students to grow and discover who they are and where they want to go in life. From Kindergarten through Grade 12, education is a hopeful activity that opens doors to the future.
EICS believes every student deserves the opportunity to excel and succeed. We strive to ensure that every child - at every age - has this opportunity by providing:
Responsive and diverse educational programs
Outstanding staff and excellent teaching standards, technology, and facilities
Service based on strong ethics and values
Up-to-date technology and facilities
Community involvement in a division composed of urban and rural school communities
EICS students' achieve exceptional academic results - an achievement supported by our students' excellent Provincial Achievement Test and Diploma Exam results, a three-year graduation rate that is well above the provincial average, and the high number of scholarships and awards our students receive each year.
Education is about more than numbers and results - it's also about encouraging children and youth to become active, caring, and successful citizens. Our dedicated and caring staff is committed to providing an outstanding educational experience for all students, one that guides children in becoming well-rounded individuals.
Canadian Parents for French
Once again, CPF-Sherwood Park Public Chapter is proud to offer the French for Immersion Parents Level 1 Course. This course was developed by the CPF and Alberta Learning. Its intent is to help parents of children in French Immersion to understand waht and how their children are being taught and how parents can help their children with their homework. The course runs for eight weeks (16 hours) in a friendly, non-threatening environment. No prior knowledge of French is required. This course has been highly recommended by prior participants. For more information CPF Alberta:
15120 – 104 Avenue NW, Suite 211
Edmonton, AB T5P 0R5
Tel: 780-433-7311
Email: cpfab@ab.cpf.ca
3 Way Conferences
Three-Way Conferences, which include face-to-face conversations between your child, the teacher, and parent(s), centered on learning, are vital checkpoints in assessment and learning success.
Conversations guided by evidence of learning and a celebration of progress as well as goal setting for future growth are fundamental to continued growth and success.