Faith & French Culture
Unique Programs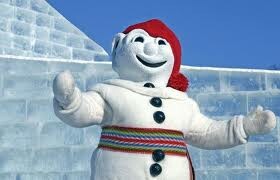 Our Pre-K to Grade 4 French Immersion program offers students abundant cultural experiences to enhance their French language learning. Our Catholic faith is celebrated with joy through prayer, worship, music, acts of service, and social justice projects. We also offer a multitude of special events, a dynamic fine arts program, and a variety of school clubs such a Leadership, Health Champions, and Choir/Worship Band.
École Père Kenneth Kearns Catholic School (EPK) resides within the family of Elk Island Catholic Schools (EICS) and is part of Alberta's publicly-funded education system. The Catholic French Immersion tract continues seamlessly after EPK in our school district with OLPH for grades 5-8 and ABJ for grades 9-12, allowing for a full 14 years of French Immersion education!
Reward day for Parler Français January 2018
We had an awesome time Tuesday, January 30 afternoon relaxing and playing as a reward for speaking so much French around the school.