Pre-Kindergarten
2020-2021 Pre-K Cancellation
Pre K Cancellation Letter 2020-2021
We are saddened to inform you that we will not be able to offer a Pre-K program for the 2020-2021 school year. As the number of students registered for this program, has decreased due to the current economic situation caused by the Coronavirus, we had no choice but to come to this decision.
I would like to thank all of you for the interest you have shown in our Pre-K program and hope to see all your little ones in Kindergarten as they reach the required age.
2020-2021 Pre-Kindergarten Registration - CANCELLED
***The screening application form will be assigned to you after the EICS Registration Form has been complete and processed by the school. 
Pre-Kindergarten at École Père Kenneth Kearns offers a rich French Immersion, numeracy, literacy and communication experience for children aged 4 years old by December 31, 2020.
Program Information:
2 days/week (Tuesday/Thursday) or 3 days/week (Monday/Wednesday/Friday)
AM Class: 9:00 - 11:45 am
Cost be based on classroom enrollment, please see graph below

Monday/Wednesday/ Friday
 
Tuesday/Thursday
Number of Students
Cost per student
 
Number of Students
Cost per student
16 or more
$235 per month
 
16 or more
$155 per month
14
$268 per month
 
14
$177 per month
12
$313 per month
 
12
$206 per month
10
$376 per month
 
10
$248 per month
8
$470 per month
 
8
$310 per month
There will be field trips, Family Programming and Class activities scheduled on some of the Wednesdays throughout the year. Parents/guardians are required to attend these events with their children.
As part of the well-rounded curriculum, the program includes exploration in the following important areas of early childhood development.
Literacy
STEM/Tinkerlab
Sensory Exploration
Numeracy
Dramatic and Imaginative Play
Fine and Gross Motor Movement
The program is taught by a knowledgeable and caring certified teacher.
Vision Statement:  We believe that early childhood programming provides a solid foundation for learning and fosters creative, inquisitive, confident learners.
 Mission:
EICS supports strength-based, faith-based early childhood programming
EICS provides resources (people, time and funding) to facilitate successful early childhood programming
EICS has a shared philosophy and unified vision for early childhood programming
EICS has a cohesive community of early educators who co-create and collaborate with parents, school staff, and children
EICS early education staff have a united understanding of curriculum expectations and work together towards realistic and achievable outcomes and goals
EICS supports inclusive planning and practice with developmentally appropriate activities and environments to help build on the strengths of every child.
EICS supports purposeful play-based early childhood programming and is responsive to the emergent interests of children
EICS supports childhood programming that is developmentally appropriate, responsive, flexible, safe, fun and engaging.
Program Values:
| | |
| --- | --- |
| Spirituality, Faith Based | Open Mindedness |
| Creativity | Freedom |
| Innovation | Happiness |
| Family | Patience |
| Empathy | Risk Taking |
| Diversity | Humour |
| Courage Growth | Affection |
| Curiosity | Play |
Early Childhood Links
Galileo
http://galileo.org/earlylearning/
CMEC Statement on Play Based Learning
https://education.alberta.ca/media/1626383/cmec-play-based-learning_statement_en-2013.pdf
The First Six Years
https://education.alberta.ca/early-childhood-education/childhood-development/
Pre-Kindergarten Orientation Package
Welcome to the École Père Kenneth Kearns Catholic School French Immersion Program for 2019-2020.  We are so glad that you chose to join the ÉPK family and to be part of the Catholic French Immersion Advantage!  We are looking forward to working with you this year, and celebrating the many successes your child will experience throughout their learning career!
This orientation package contains very important information to help you and your child join the ÉPK family with ease.  It also provides you with information relevant for the entire year.
Further newsletters will be published regularly to keep you informed of school activities and news.  These are often sent via email and we encourage you to subscribe to receive these emails.  Another fantastic resource for class and school events is the school website epk.eics.ab.ca.  We recommend that you to visit it often as we update it regularly. 
If you have any questions please contact us at epk@eics.ab.ca or by phone at 780-467-7135.  
We look forward to working with you throughout the year!
2019 2020 Division School Calendar
Peace and light,
École Père Kenneth Kearns Catholic School Teachers and School Leadership Team
Our Staff
Our knowledgeable, dedicated, and caring staff includes:
Certified Teacher
Speech Language Pathologist
Occupational Therapist
Educational Assistant
Other consultants including Physical Therapist, Early Learning consultant, Inclusive Behaviour Consultant and Division Psychologists are available to work with you and your child when needed.
"Welcome to Pre-Kindergarten" Orientation Session
To start the year off on the right foot, we will be meeting you and your child individually and in small groups prior to the start of class.
During the Orientation Session, we will gather information to learn more about your child and how we can best support him/her in the class. It will also give your child an opportunity to visit the school and classroom, and play with new friends prior to the first day of school.
You will have the opportunity to meet and talk with the Teacher and Educational Assistant who will be present in the classroom.
You will also have an opportunity to discuss your goals for yor child, ask questions, and assist in the development of your child's program.
School Supplies
Most supplies will now be provided by the school at no additional cost. Please purchase the following personal supplies for your child.
A pair of runners with white soles, preferably with Velcro closure (to be kept at school)
Backpack
2 large packages of Unscented Wet Wipes
A set of spare clothing for your child. (pants, shirt, socks and underwear)
PLEASE LABEL runners, backpacks, spare clothes, and all outerwear with your child's name so it can easily be identified.
Bring all supplies to your Orientation Session!
Field Trips
Pre-Kindergarten children will be participating in a number of field trips this year. If there is a cost, monies will be collected prior to the field trip and will not exceed $10.00 per trip. This fee will be payable online under your Parent Portal Account.
Parent Portal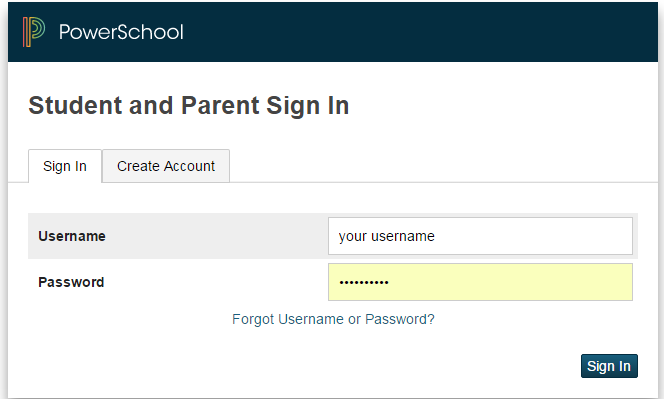 This is an account that you will create for yourself in our school's software system called PowerSchool. Your account will give you access to your child's school fees, online documents, student forms and more! You can pay your fees using debit or credit card online. You will receive this information at your orientation session.
AAACHOOO!
We have had our share of colds and flus in the program. Even with all the hand washing and wiping of little noses, we are having a difficult time keeping children and staff healthy. We are also finding it difficult to find substitutes to cover when staff becomes sick. We ask your cooperation in not sending your children to school when they are sick. Here are a few general guidelines to help you in deciding when to keep your child at home:
Children should not be at school if:
Frequent coughing fits
Green or Yellow nasal discharge.
Infectious
Have a fever
Are vomiting, have diarrhea, are dehydrated
Have inadequate energy to attend to school activities
Return your child to school if:
Nasal discharge is infrequent, clear, or due to allergies/hay fever
Your child has had no fever for 24 hours.
Your child is able to practice good hygiene (i.e. hand washing
We encourage parents to keep their child at home until five days after their symptoms have appeared.If your child has a bacterial infection, they may return to school after they have been on antibiotics for 24 hours. Here are some general guidelines for returning your child to school after other common childhood conditions:
Chicken Pox: All lesions have crusted over
Pink Eye: 48 hours after treatment
Head Lice: After anti-lice shampoo and manual nit removal
Pinworms: 24 hours after Pyrantel, Mebendazole, or Albendazole
Vomiting: 24 hours after last Emesis
For more information please visit http://www.albertahealthservices.ca/